Hmmm……the month of June is probably one of my favorite months of the year. Maybe it's because it marks the official beginning of Summer or perhaps because I can finally start officially rocking my skimpy, sexy skirts and tank tops and lounging by the pool basking in the glorious sunshine.
Whatever it is — I LOVE June and this month is going to especially fun on Niteflirt, because the wonderful ladies (and gents) have done it again — since National Masturbation Month was such fun, we've decided to have a new special to commemorate the wonderful month of June.  Therefore, I invite all of you to "Bare It All" with me on my specially priced phone sex line. The rate is $2.15/min — still a significant discount from my normal rates and I promise that the experience will be titillating. 🙂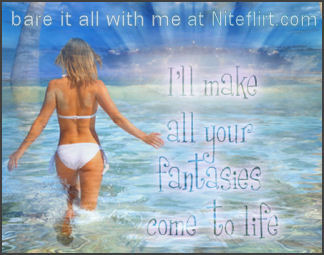 What exactly does it mean to bare it all ? Well that's the beauty of it…..it's entirely subjective. For some it may be confession your dirty little cuckold secrets. Or if you're like my little finger fucker it may be showing off your tiny little penis on webcam. Maybe you just want to unload all of your problems and confess your most taboo sex  fantasies to me.  Do you want to show me your private panty collection or pretty pink pedicure?  Or maybe you just want me to financially fuck you and strip you of all your cash. Whatever you desire, whatever you really crave, whatever need — feel free to bare it all with ME or my favorite flirts on Niteflirt. Call 1.800.863.5478 ext. 02-69-316-1 or click the call button below.
$2.15/min — no minimum/maximums

xoxox,
JenNi